December 31, 2016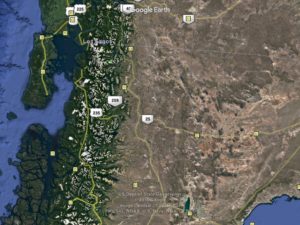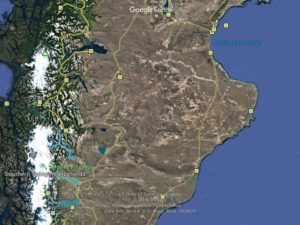 Before I get too far there are some heart-wrenching photos below that may be "viewer discretion".  They're of guanacos that are getting hung up on fences lining the highways.  The photos are not isolated cases- dozens of animals over a two hundred mile stretch.  I include them that folks might join in urging the Argentine Gov't to do something about it.   It can't be helping the economics of ecotourism, something they actively promote.
On another note of very sad news I would like to acknowledge the passing of our good friend and neighbor Jack Kidd.  Jack had a great life and a wonderful family.  His outlook was always positive and I believe he found a true happiness in a world fraught with difficulties.  He was 92.
Rain with mild but unpredictable wind marked the first days south of Bariloche.  Highway 40 remains in mountain valleys for about 100 more miles after which you're spit out onto steppes and once again into pitiless wind.  Distance-wise I've had the extrodinary good luck of having 70% tail wind but the flip side is that time-wise it's been 70% head wind.  As with hills, you spend all your time on the slow sections. 70% headwind would be unbearable.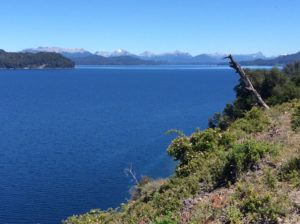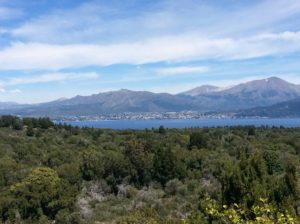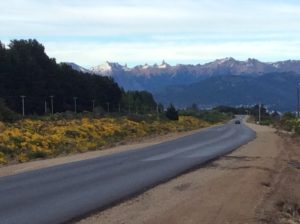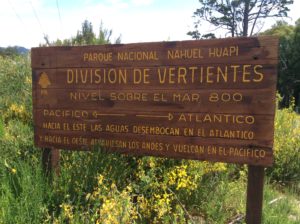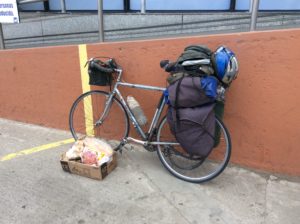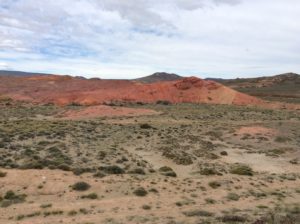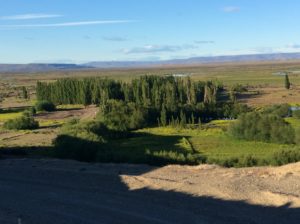 A memorable stretch between Bajo Caracoles and Gobernador Gregores, two small towns the size of Snowville, Utah, began on one day with light tail wind.  By midday it was a side wind and by early afternoon was much stronger with a component of head wind.  Side winds, even with a component of tail, are tough to ride in.  Side/tail wind needs to get around to about 45 degrees before it really does you any good.  Even then, though, it can be scary because although it propels you faster, with speed you have far less control over gusts.  Pure head wind greater than about 30 MPH isn't rideable.   Enduring a day of either leaves your face, eyes and sinuses burning; ears ringing.  I use a neck gaiter-type face mask and ear plugs for the latter two.  This day I knew in the early afternoon that if I got about another 20 miles behind me a >90 degree bend in the highway was going to put me in very strong late-in-the-day tailwind.  It took about 5 hours of searing side wind to cover those 20 miles and several times I got blown off onto the shoulder, once over a guard rail (me only- bike stayed behind).  But then towards evening there was 40 miles traveled at over 30 MPH on dead flat.  I put the brakes on at 35.  Total for the day was 130 miles.  I got the drug infusion.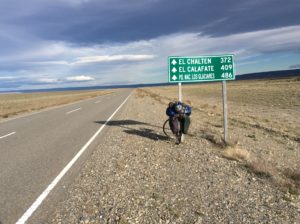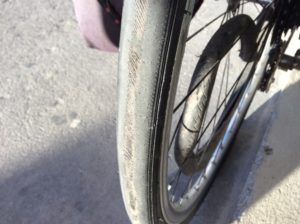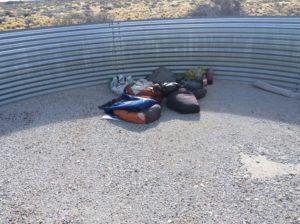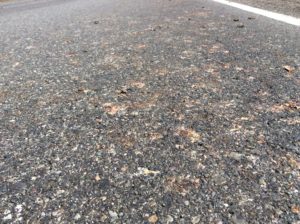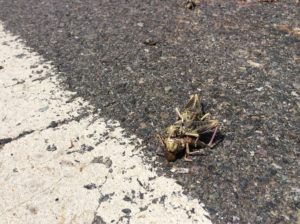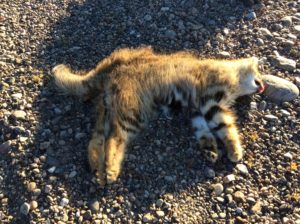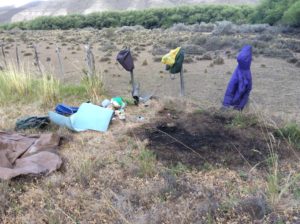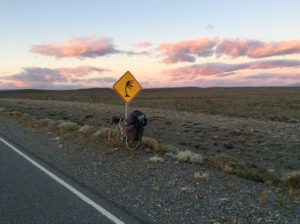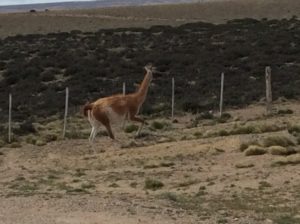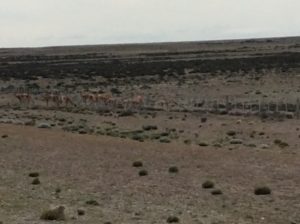 Over the course of trip I've had one "ride", that was on an airplane getting from Panama City to Bogotá, Colombia. The rest has all been done on the bike….till now.  In the last miles getting to El Chaltén I've accepted 3 rides, all in circumstances of extreme wind. The first was just outside of Esquel, a ski town set at the foot of some beautiful mountains south of Bariloche.  Side winds were blowing me all over the road and a fishing guide, whose info I seemed to have misplaced, pulled over and without a word helped me load the bike into the back of his truck.   He took me the last few miles into town and I had tail wind after that.
The next was 40 miles before Tres Lagos. I had gotten a first-light start that morning and under reasonably calm conditions rode 40 miles before real wind began to kick in at about 10 O'clock. With nothing to even resemble a wind break from horizon to horizon I made a lee out of a highway sign that had blown down. I propped it up against the remainder of the post it had broken off of and settled in for the day. With some additional wind screen, I could light the stove and spent the afternoon with hot drinks, sudokus and math problems. Slept some. I intended to ride that night when the wind would abate and try to get the remaining miles to Tres Lagos, a small town before the final leg to El Chaltén, where I am now. There may have been a dozen cars that went by throughout the day and a good five stopped to make sure I was OK. Just at sunset Daniel Steuri, from Lake Constance, Switzerland, stopped and offered a ride. I had learned from the last folks (who left me with water and would have given me anything they had) that a 40 km dirt section was coming up in about a kilometer.  This was unexpected and would make getting to Tres Lagos by morning all the harder. I took Daniel up on the offer to at least ride to the end of the dirt. I was curious to try riding at night on the deserted highways, even with no moon, to see if it was a feasible way to get around wind if and when it calmed after sunset.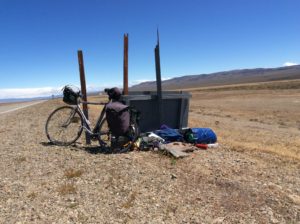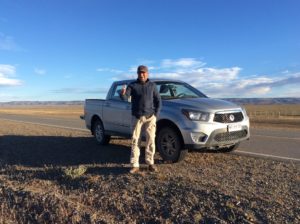 With the sun setting we took off and I was altogether amazed at how fast dirt road miles went by when in a rental truck with a driver that treated it as such.  The problem was that we couldn't get the tailgate of the truck up and though the the bike was locked in with a strap, a pannier came open.  This I discovered as he was dropping me off where the pavement resumed.  Things were missing.  The stove was the most obvious.  Daniel was more than game to go back and look for it and within a few miles we began seeing parts and debris strewn along the road.  I recovered everything that I know of but the stove needed some repairs to be functional again.  At that point I abandoned the idea of riding that night and went with Daniel the remaining miles into Tres Lagos where we got a room at a hostel.
The hostel didn't take plastic and it took all the combined cash we had ($15 each!) to pay for the room.  We then found out there were no ATMs in town.  I had to have supplies for the next leg to El Chaltén and had no choice but to ride another 30 miles with Daniel to El Chaltén's turnoff the following morning.
Daniel was just fun to be around and we seemed to hit it off.  He does about the same thing for a living that I do so we had a lot to talk about anyway,  but found also we well agreed on recent and disastrous presidential elections.  He instantly came up with one of the repairs for the stove suggesting a soup can for a lost heat shield protecting the fuel tank.  I made it out of a can of peas a couple of days later; works great.
El Chaltén is 50+ miles off of the main road, but I figured I could ride that far with what food I had.  Well, I pedaled two hours to get 10 miles in impossible head and side wind, when a van heading to Chaltén to pick up tourists took pity on me.  Third ride.
I was in El Chaltén in 2007.  In the 10 years that have passed since, the town has at least quadrupled in size and I could recognize very little- maybe the visitor center.  The town is at the foot of some of the world's most dramatic mountains, Cerro Torre and Monte Fitzroy being the two most famous, and attracts tourists world wide.  Relatively easy, if crowded, hiking trails wind around to the foot of the peaks and massive glaciers.  Things are fairly expensive in town but there are no fees for the park and climbing is free.
El Chaltén was only declared a town in the 1980s.   A few climbers first came to the area in the 1950s making the first ascents of Fitzroy and Poincenot, but found only an estancia where the town now exists. The 60s saw a few more but people started coming in numbers in the late 70s and 80s.  The Argentine-Chilean border wasn't well defined in many of the more remote frontier regions and here the land was up for grabs.  Argentina rushed to claim it as it became clear it was destined to become a world tourist destination.  Disputes over the border went on into the 1990s and it's still a touchy subject between the two countries today.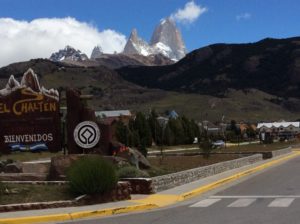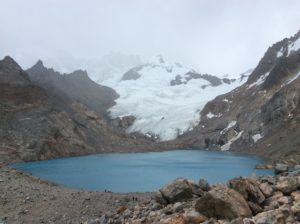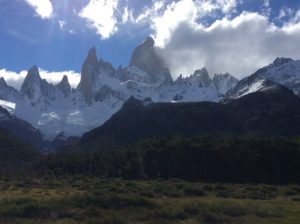 So, I'm in El Chaltén now and spent Christmas day in a bit of a vacuum camped outside of town avoiding campground fees.  It's an incredible place and I needn't be in too big of a hurry to leave as I'm well ahead of schedule.  The intent is to continue to Africa, starting in Cape Town and then heading north.  At the rate I've been traveling I could be in the Middle East in blistering summer heat which is an impetus to hang here for a while.  There's climbing everywhere but I need to rent/buy gear and find partners.  To enable that, get Wi-Fi, and just for a little social life, I've moved for a few days to a campground in town which runs about $10 a night.  Expensive for S. America,  cheap for the US.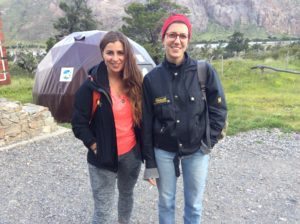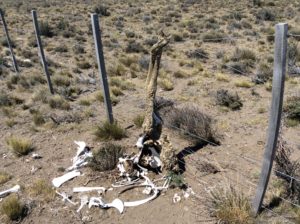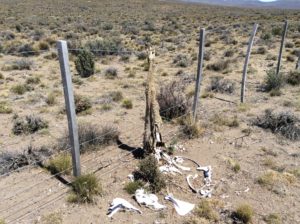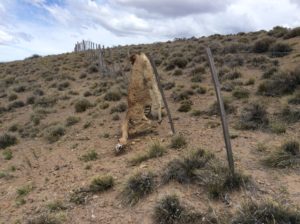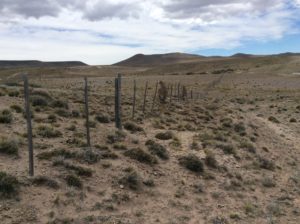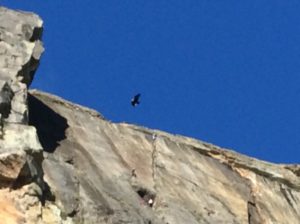 Thanks to everyone for the Christmas and birthday cheer-  I have two versions of The Raven to memorize now!  Happy new year.